Introduction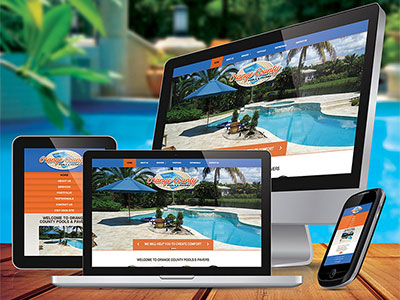 Our Program Brings The Best Of The Web Together Into One Package
We provide businesses and organizations with elegant, custom Web Sites and Powerful Marketing Tools in order to remove the usually high costs and the technical skills needed to deploy and maintain a Web Site.

Our program is an ingenious strategy for reducing the cost of owning a web site and a great way to show all your skills and services in a beautiful portfolio that gives you the polished look of a real professional. We create a "Total" business identity makeover for your company.


Our program comes with everything for free, such as:
Free Premium Web site Hosting with Unlimited Emails Accounts (Valued at $10-$50 per mo.)
Free Web site Programming & Content Updates Anytime (Valued at $200-$500 per mo.)
Free Local Search Engine Optimization for Google, Yahoo, etc. (Valued at $200-$1,000 per mo.)
Free Listing on Google Maps (Google Local)
Free Web Site Visitor Statistics and Reporting.

Without all these free tools it would cost you as much as $1,000 per month, or more.

We don't stop there… we also provide you with free, live phone support to get you started.


The Ultimate Internet Marketing Strategy
Everyone knows the Internet is the new, "better" Yellow Pages. The Internet is virtually "information at your finger tips", anytime and anywhere. Whether buying a book, paying a bill or finding a contractor, the Internet allows consumers access to the information they seek 24/7, from the convenience of their own computer.

On average, websites optimized by us generate 30-100 visitors per day. These websites have the professional look and feel that converts these researching visitors into qualified prospects. Remember, 100% of these visitors are coming to your site in need of products or services that your business offers. No traditional mailing list, TV, radio, or newspaper ad will ever do this.

We are able to help your business achieve these results by using this strategy at a very affordable on a "Pay-As-You-Go" basis with no upfront cost or multi-vendor headaches.